Personalizing the funeral service isn't just about making it unique to your loved one. It's also about allowing family and friends to feel connected to the deceased and the services. We will work with your family so we can get to know your loved one's story and passions, so the services are personal for everyone involved.
---
Stationery
Choose from our high-quality stationery selection to find something that fits your loved one and how you want to remember them.
Videos
By combining family photographs, music, and more, we can help you create a truly unique memorialization video for your loved one.
Keepsake Candles
We'll customize your candle so you can take it home and have a little bit of warmth and light in your time of grief.
Merchandise
We have a wide selection of stunning products. Please contact us with any questions about these products.


18 Gauge Steel
20 Gauge Steel
Copper
Discounted Caskets
Hardwood
Rental
Stainless Steel
Veneer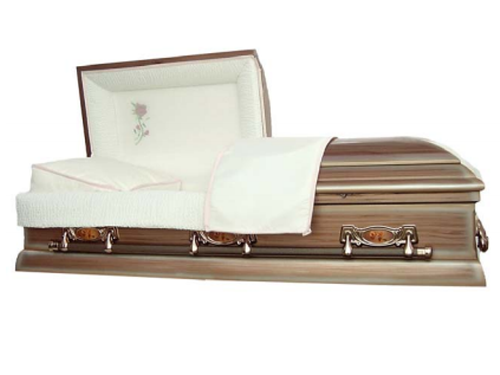 123 Poplar
Poplar, Pink Shaded Brushed Finish with Crepe Interior, Rose Panel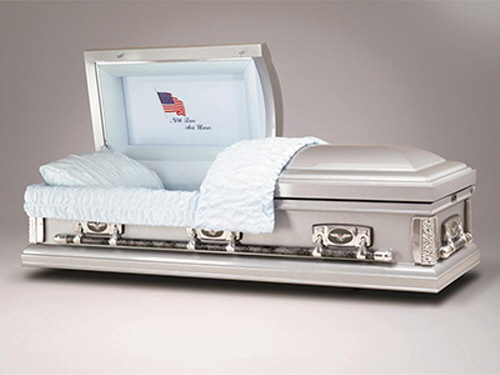 416 Butler (Veterans)
18 Gauge Steel, Silver Finish with Eagle hardware and Light Blue Bellaire Crepe Interior, Embroidered Flag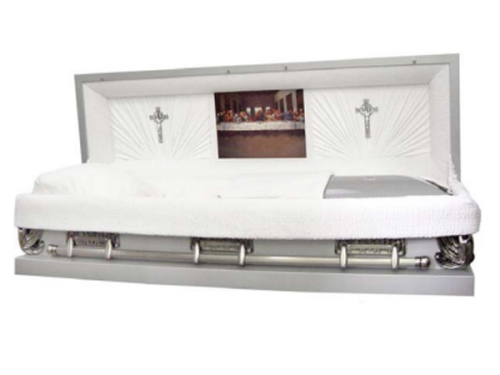 462 Butler (Apostle)
18 Gauge Steel, Silver Finish with Last Supper hardware and White Bellaire Crepe Interior, Last Supper panel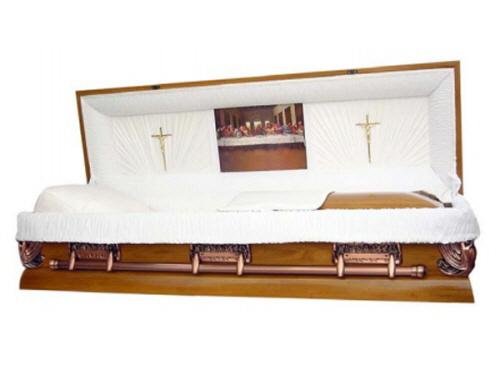 918 Cypress
Full Couch Cypress, Natural Cypress Finish with White Velvet Interior and Last Supper Panel with Foot Panel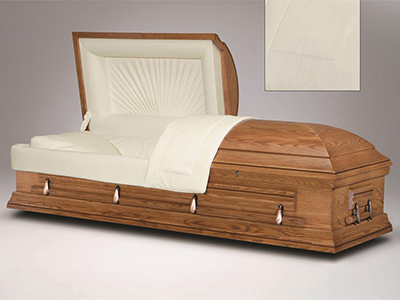 Akron Oak
Oak, Satin Light Oak Finish with Ivory Basketweave Interior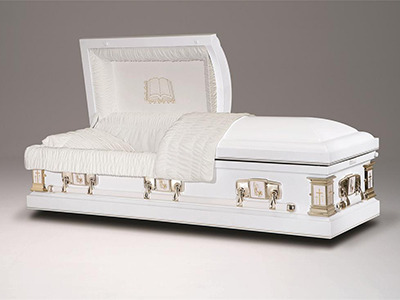 Alpine White
18 Gauge Steel, White Finish with White Tremaine Crepe Interior, Bible Panel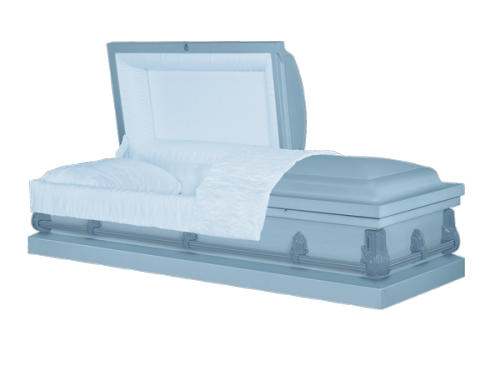 Baron Blue
20 Gauge Steel, Blue Finish with Blue Crepe Interior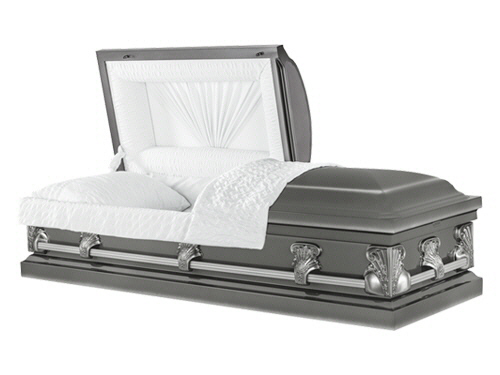 Bolton
20 Gauge Steel, Shaded Dark Gunmetal Finish with White Crepe Interior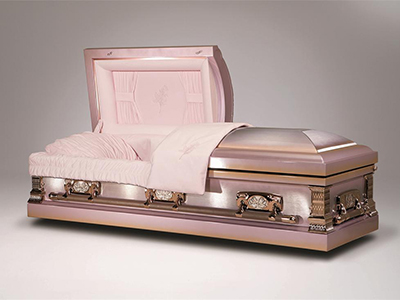 Brushed Hyacinth
Stainless Steel, Brushed Pink Finish with Pink Velvet Interior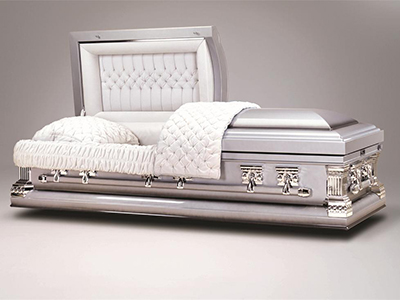 Carlyle Copper
Gloss Silver Finish with Silver Velvet Interior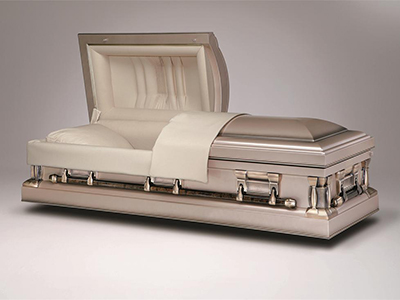 Carrington
18 Gauge Steel with Beige Linwood Interior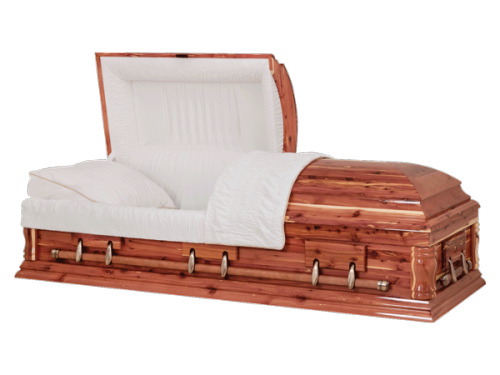 Cedar
Solid Cedar, Natural Cedar Finish with Beige Linden Interior.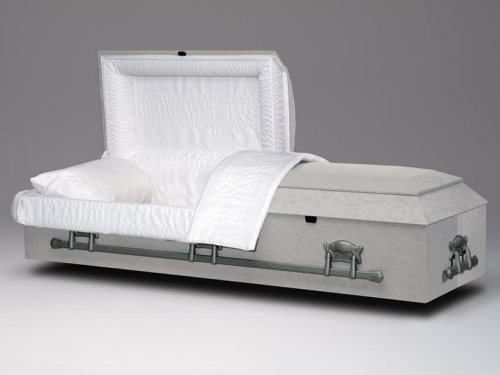 Clothwood
Wood Construction, Cloth Covering with Crepe Interior
Interior Width 24"
Interior Width 26"
Interior Width 28"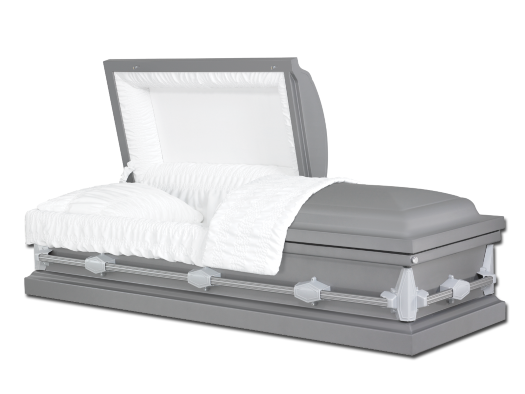 Coleman - Silver
20 Gauge Steel, Silver Finish with White Crepe Interior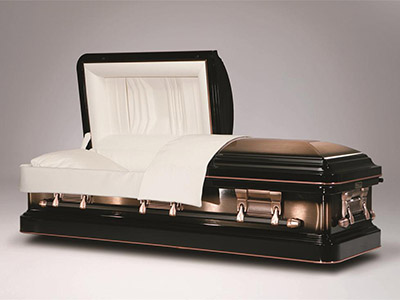 Conwell Black Cashmere Brushed
18 Gauge Steel with Creme Basketweave Interior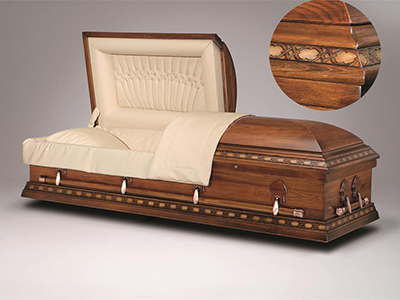 Dakota Poplar
Poplar, Satin Brown Finish with Khaki Basketweave Interior. Interior dimension 24"
Interior dimension 27"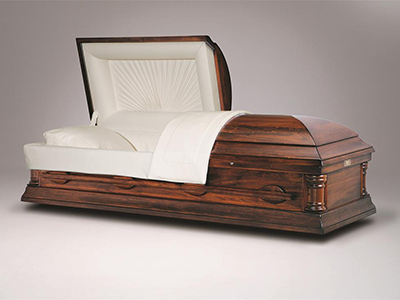 Dayton Poplar
Poplar, Satin Brown Finish with Ivory Basketweave Interior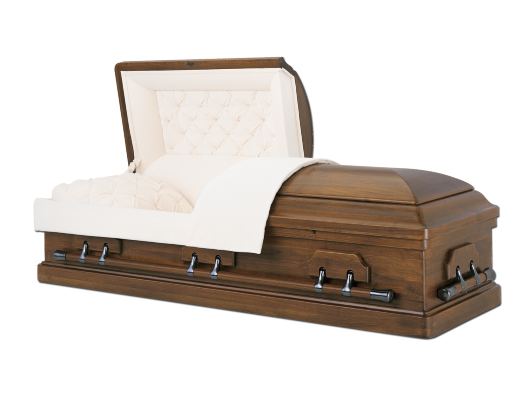 Diplomat
Solid Walnut, Premium Matte Dark Natural Walnut Finish with Almond Velvet Interior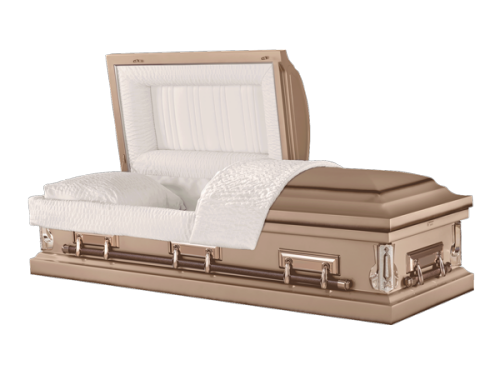 Edson Copper
18 Gauge Steel, Sand Finish with Rosetan Crepe Interior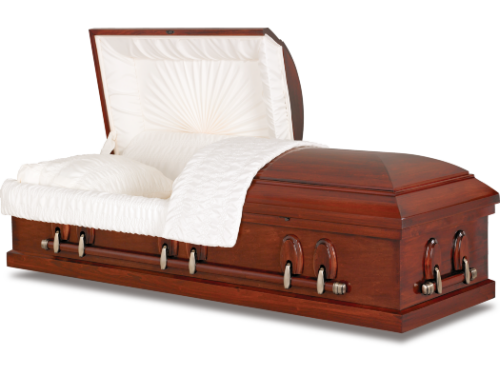 Endicott
Poplar Veneer, Gloss Dark Cambridge Finish with Rosetone Crepe Interior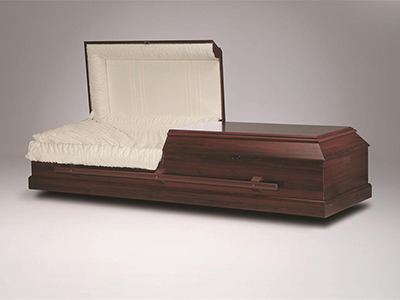 Kenton
Poplar Veneer, Medium Satin Finish with Rosetan Crepe Interior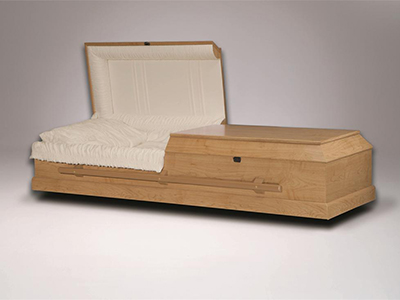 Lancaster
Poplar Veneer, Light Satin Finish with Rosetan Crepe Interior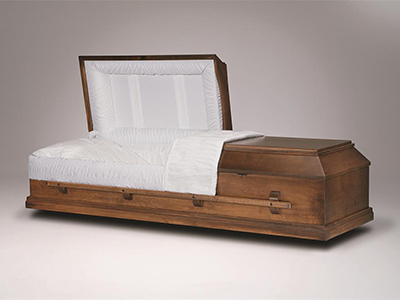 Lonkay Poplar
Poplar Veneer, Medium Satin Finish with White Crepe Interior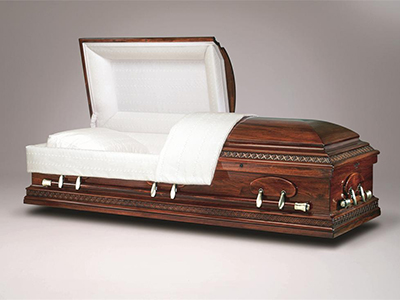 Magnolia Poplar
Poplar, Polished Dark Stain with White Eyelet Interior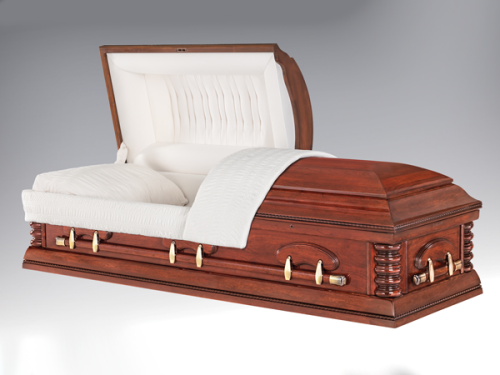 Manchester Cherry
Solid Cherry, Natural Cherry Finish with Beige Velvet Interior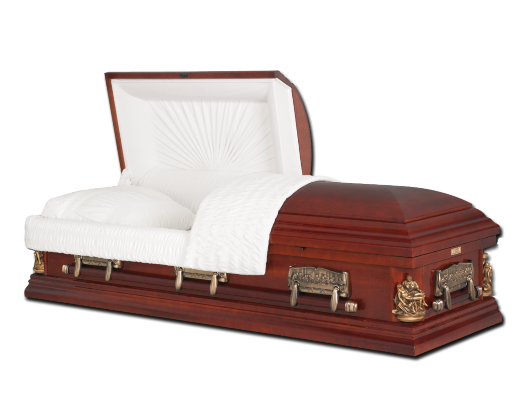 Michelangelo
Solid Maple, Natural Maple Shaded Finish with Velvet Interior, Pieta Corners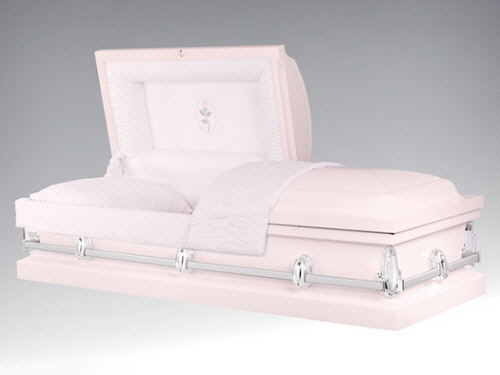 Patton
20 Gauge Steel Non-Gasket, Soft Pink Finish with Pink Crepe Interior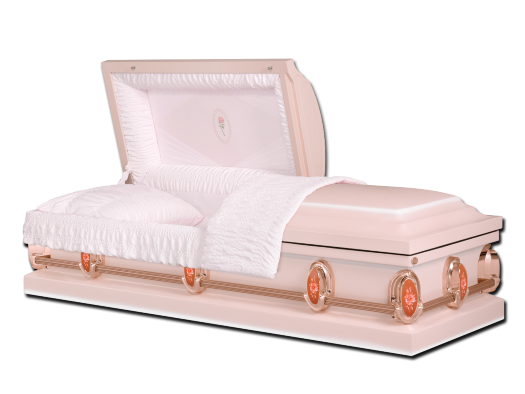 Pearl Rose
18 Gauge Steel, Pink Finish with Pink Bellaire Crepe Interior, Cameo Rose Panel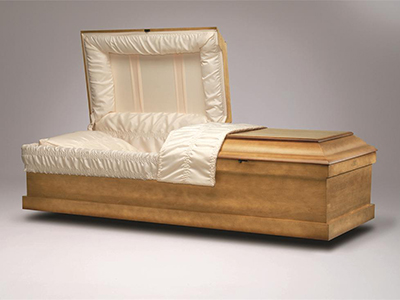 Phoenix
Poplar, Natural Finish with Eggshell Satin Interior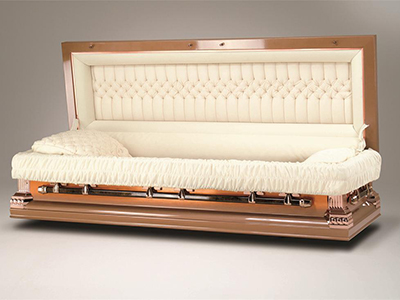 Princeton Copper - Full Couch
Brushed Copper Finish with Champagne Velvet Interior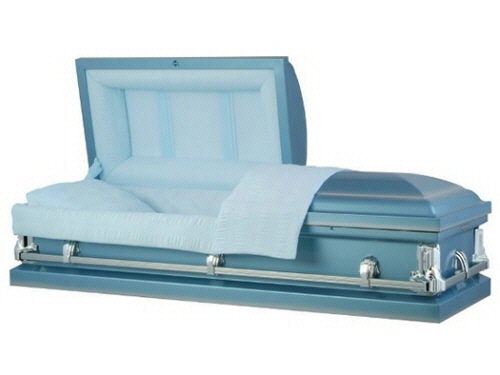 Redding Blue
20 Gauge Steel, Non-Gasket, Blue Finish with Blue Crepe Interior
Ridgefield
18 Gauge Steel, Silver Finish with Silver Bellaire Crepe Interior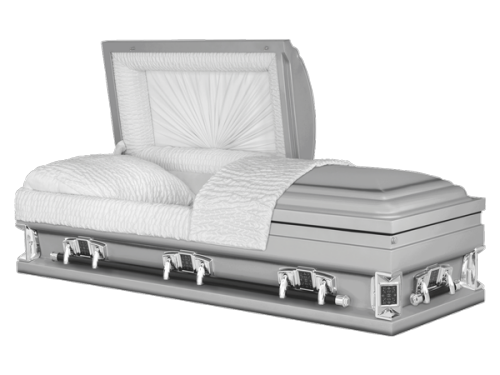 Ridgefield 27
18 Gauge Steel, Silver Finish with Silver Bellaire Crepe Interior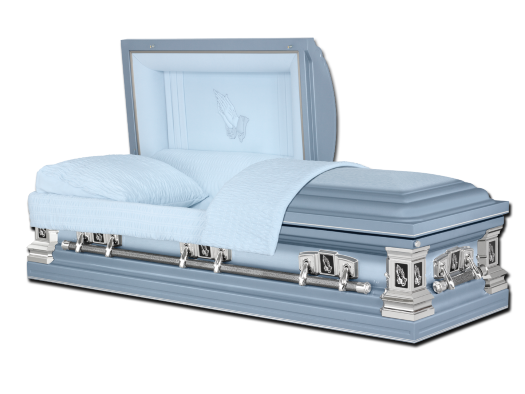 Sanctuary
Stainless Steel, Brushed Blue Finish with Blue Velvet Interior and Praying Hands Design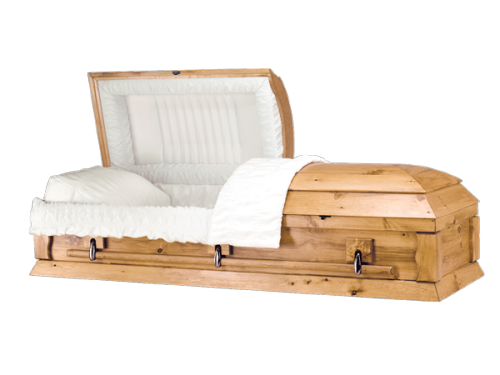 Scotty Pine
Pine Veneer with White Satin Interior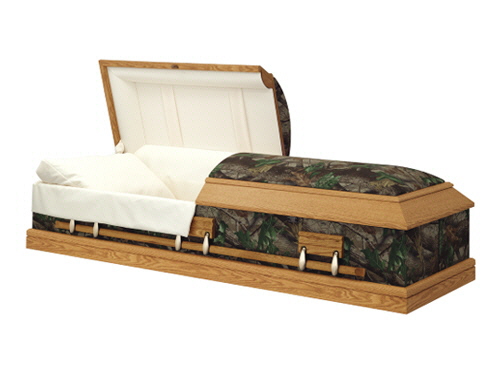 Sherwood
Wood Composite Veneer, Oak Laminate with Real Tree Cameo Cloth Finish and Star Linwood Interior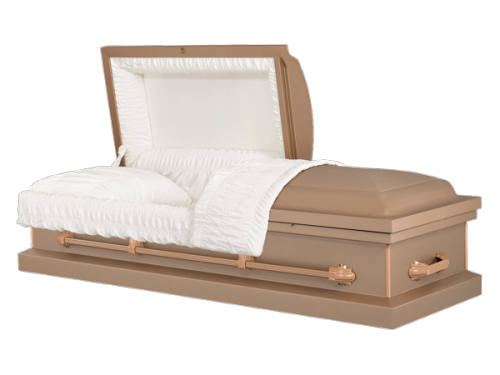 Viceroy Coppertone
20 Gauge Steel Non-Gasket, Copper Hammertex Finish with Rosetone Crepe Interior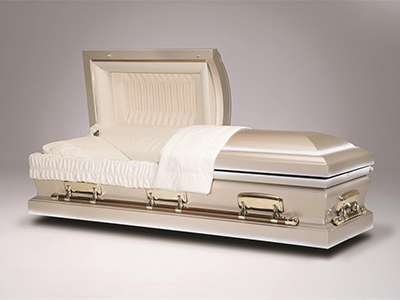 White Sand
18 Gauge Steel, Sand Finish with Rosetan Bellaire Crepe Interior
Wood (Oversize Rental)
Solid Wood Shell (Cardboard Insert Assembly Required) Cardboard Insert Assembly with Rosetan Crepe Interior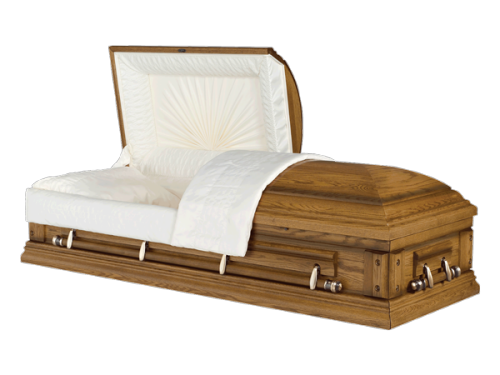 Wood (Rental)
Solid Wood Shell (Cardboard Insert Assembly Required) Cardboard Insert Assembly with Rosetan Crepe Interior